Danish design brand Hay has unveiled its 2016 collection which includes hole-punched furniture by Scholten & Baijings and lounge furniture by Doshi Levien.
Lounge chair by Doshi Levien
Neu 13 Chair Stuhl Hay

My best of the best of the outdoor chairs, on the to buy list for this summer
Fast – Easy Armchair
Beuatiful and confortable
The Easy armchair by Fast belongs to the series of chairs and tables for outdoor use, which can be used universally thanks to its minimalistic design. Thanks to its stackability, it is ideal for home use as well as for public spaces such as cafés and bistros.
Powder-Coated Aluminum in Various Colors.
The stackable garden chair is made from powder-coated aluminum.
The series includes a chair, a stool and tables of different heights.
One of those items which are much more beautiful live then on Picture.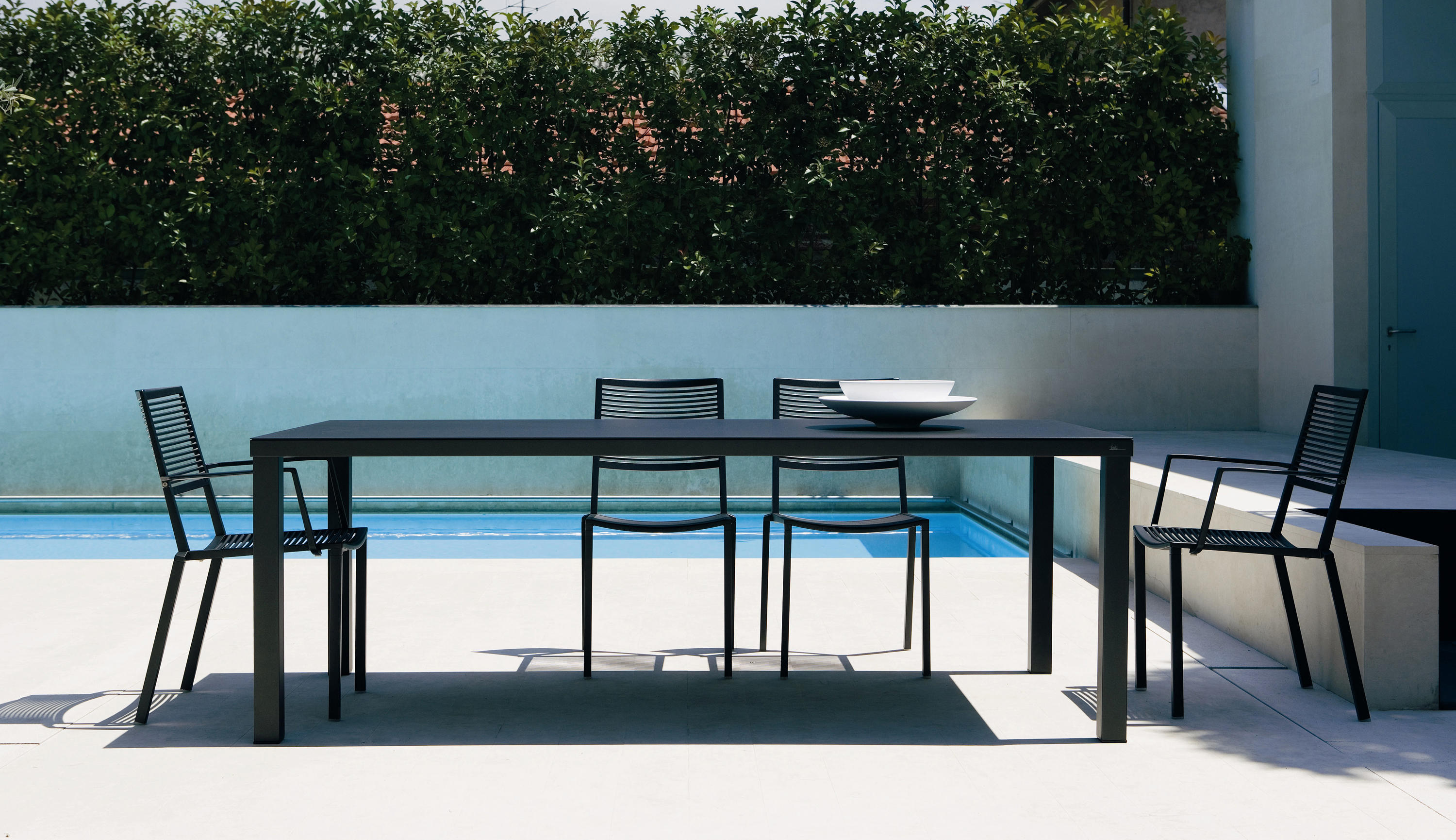 Special nature of aluminium; light, strong, rust free and resistant to the effects of weather.
The creative craftsmanship, high-precision and in depth knowledge of the material and production process has seen Fast become a world leader in die-cast aluminium furniture production. Each piece of furniture is die cast then given a handcrafted and refined finish by highly skilled craftsmen allowing the beauty of each piece to be enriched by the value of that handmade touch.
I love eveyrthing about this, except the price tag.
Their design adapts naturally to any living context. A perfect combination of lightness and versatility and elegance.
SpecificationManufactured using Die-Casting and Aluminium alloy extrusion processes. It is solid, rust and weather resisitant. Stacking chairs available with or without armrests. Stain/Upholstery/FinishAvailable in a range of colours including custom. Product OriginItalyDesignerDesign Centre R&D Fast