Muji

Desk organizier
YUUE is a Berlin-based design studio that reimagines objects for daily life. One Piece Organizer. Accessory. Balancer. Lighting. Bento. Lighting.

Balance
Balance is designed for those who are addicted to smartphones, it advocates a balanced life between work and amusement.
Balance is inspired by a balance scale. When off, the lamp remains down. To turn on the lamp, the user must insert a smart phone into the slot on the rear. As the lamp rises, it automatically goes on. The user will be faced with the question: whether keep working, or give in to the temptation of using phone and lose light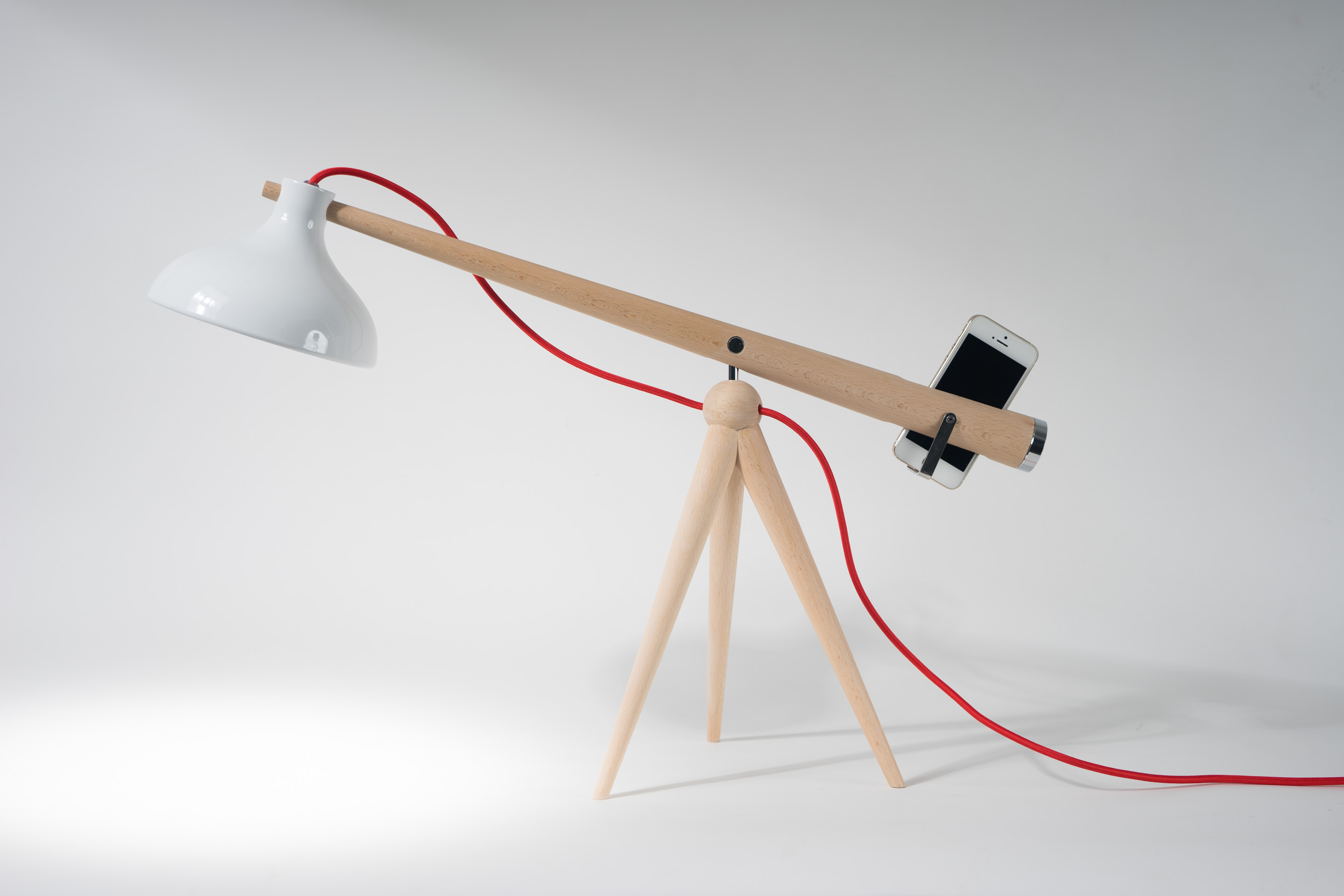 Angry Lamp
Angry Lamp is a human-like lamp with character. It keeps an eye on how people use energy. If it's too bright, it will turn itself off immediately. If people have left without turning it off, it will also turn itself off after a while.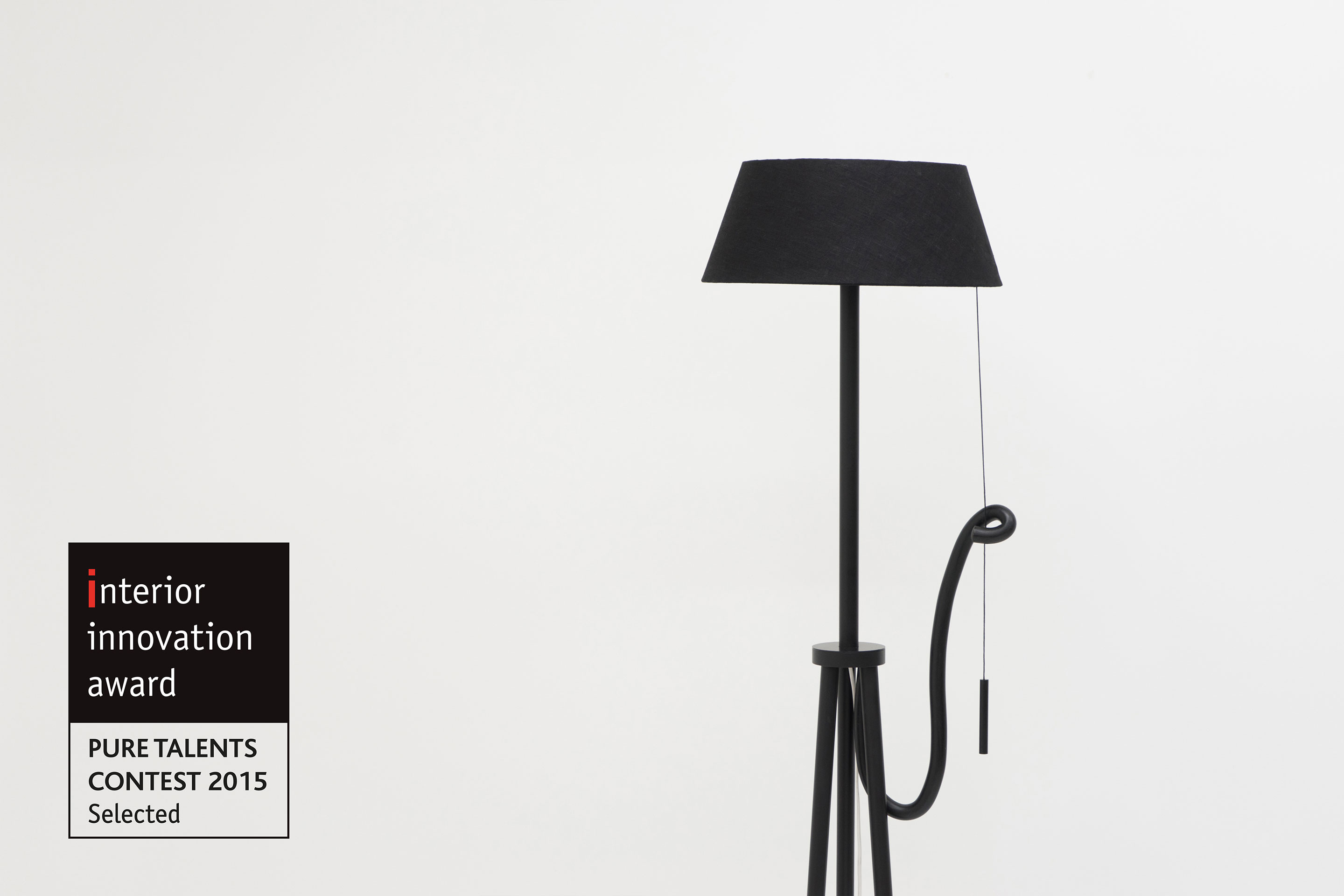 Hotpot-Set
Hotpot-Set is a redesign of the traditional Chinese hot pot.
Hotpot-Set consists of an electric pot, plates and bowls. The sculpture like form refers to that of a traditional hotpot. Hotpot-Set has ried to preserve the tradition by optimizing the user experience and re-interpret it in a modern and rational way.
Grohe blue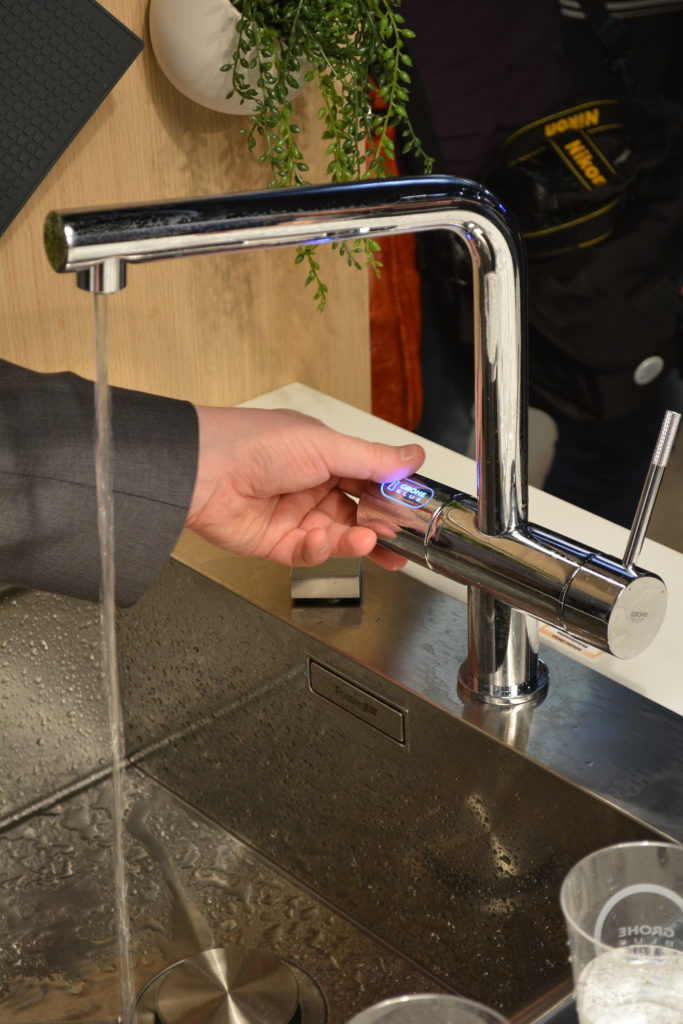 GROHE Blue Professional – kitchen tap with filter function, for pure sparkling water
Why lug around heavy water bottles when you can draw a great-tasting table water straight from your GROHE Blue Professional kitchen tap? Available in the variants still, medium or sparkling to suit your palate, and always perfectly pure. Any undesirable substances that could cause odor or impair its taste are safely removed by the 5-phase filter. Naturally, this versatile kitchen tap also delivers unfiltered tap water and comes with all the features you would expect of a conventional sink mixer. Its high 180° swivel spout allows you to fill tall carafes or rinse big pots with ease. Crafted in an appealing design and finished in durable GROHE StarLight chrome, it will impart a radiant lustre to your kitchen
Transform ordinary tap water into a refreshing treat that is free of lime and other impurities. With GROHE Blue smart filter technology your tea and coffee will taste better and your coffee machines and egg cookers will last longer. Plus you can put the water straight into your iron.
GROHE Blue filter safely removes undesirable substances of your water
GROHE Blue filter5-phase technology removes lime, heavy metals and chemicals like chlorine to leave utterly delicious drinking water. Changing the water filter is quick and hassle-free, too!
Two in one! Replacing your regular tap with GROHE Blue Duo gives you instant flexibility. Ordinary tap water? Filtered water for drinking? The choice is yours! For perfect purity, separate inner water ways ensure the normal tap water and the filtered water never come into contact. And the handy high spout is perfect for filling tall carafes with lovely filtered water.
Make your kitchen super functional with a high spout tap
For hardworking kitchens, this full-height tap is up to every job you can throw at it. No more struggling to fit jumbo pots under the tap, this lets you scrub, rinse and fill with ease.
Angle your tap with just a light touch
Perfect for multitasking and twin sinks, this tap with its graceful turn lets you glide between jobs using the lightest touch of your hand. It's a particular asset when you're multitasking with your tap or if you have a double sink in your kitchen.
Swivel range taps rotate 180˚ offering full control
Fit GROHE quality taps that look great and function beautifully but will work on a wall-mounted basin in a compact bathroom or in a kitchen where the sink space is restricted. The action is silky smooth but the half-circle swivel means your walls and cupboards will be safe from knocks.
GROHE Starlight chrome coating on taps means you can just wipe them down with a dry cloth – no marks, no streaks, no water spots. The ultra-bright surface is scratch-resistant so will keep its original lustre with minimal maintenance.
Having a GROHE SilkMove cartridge in your taps is the ultimate convenience. You can vary water temperature and flow with barely a touch of the handle, and GROHE's superior German engineering and craftsmanship means it will work as brilliantly for years to come.