Design on budget
Leitmotiv versus Hay
Appointment Clock, Kiwi and Pom.
Breeze by Swedese, Monica Förster
Swedese Continental Easy chair

Happy easy chair by Swedese, design Roger Persson
NORMA by Roger Persson

Drum table by Swedese, design Corinna Warm
Block side table by Normann Copenhagen
Block is a mobile side table on wheels that has a light and airy expression. It is a versatile piece of furniture with many different functions in the home. Block can be easily moved around using its handles, which are natural extensions of the legs. Use Block as a side table, tea table, coffee table or bedside table.  Living in style requires a certain dedication. Normann Copenhagen facilitates living aesthetically and surrounding yourself with beautiful yet functional products you soon won't be able to do without. The versatile Block Cart isn't just perfect for transporting prepared dishes from A to B, but can also be used as a side table, whether next to the sofa or the bed.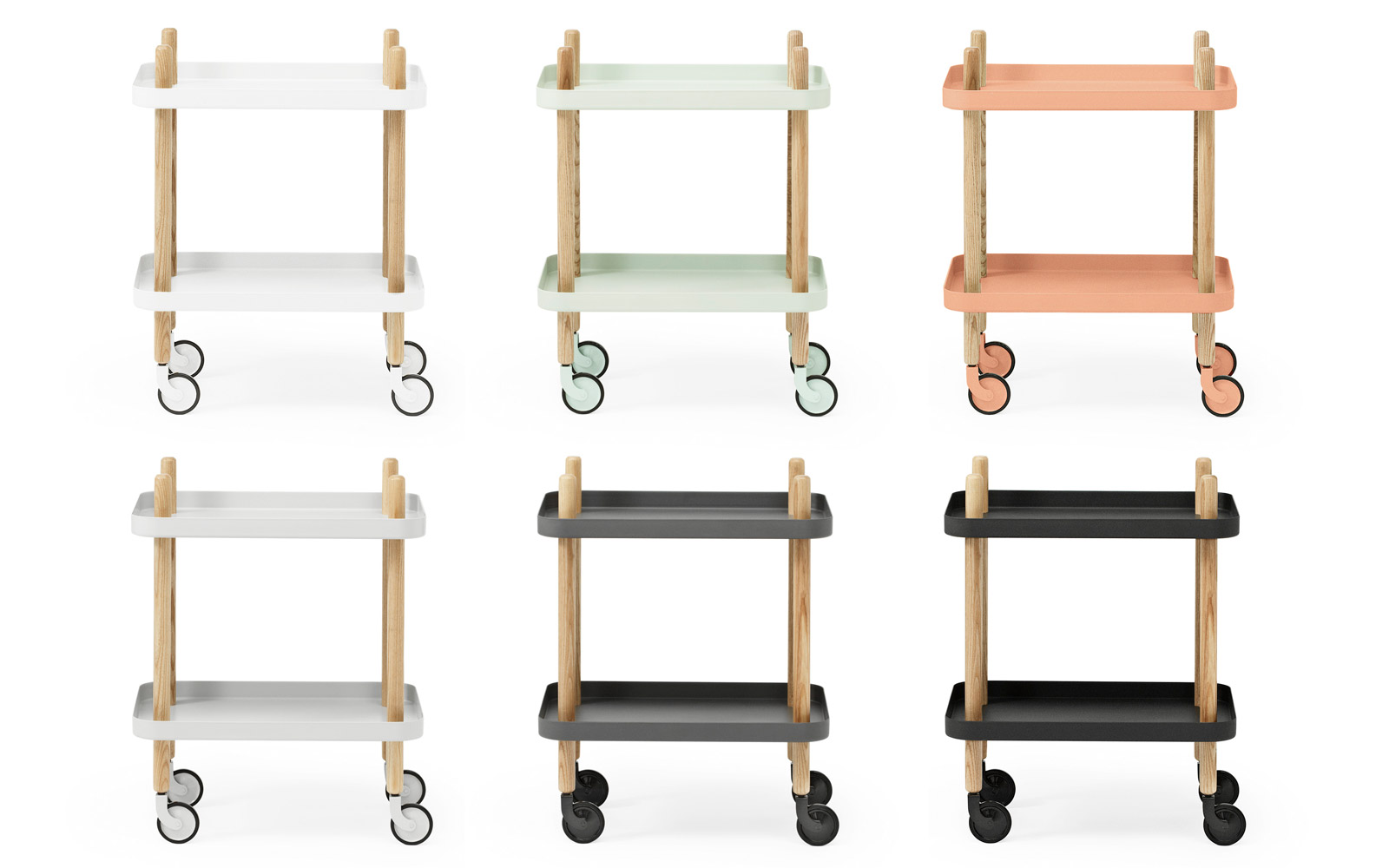 ELAS candle holder by Royal VKB

Nabo Tray Set by Normann Copenhagen
Setting up your apartment and really creating a space that feels like home is a lot more work than just wildly tossing together a mix of eclectic furniture, accessories, books and appliances. The three-part Nabo Tray set is polished on the inside and kept matte on the outside. While the largest tray features openings on the end for easy cleaning, the middle tray is perfect for showcasing spices and the smallest for serving drinks.
Tea Egg by Normann Copenhagen
Pole chair by Paul Nederend for Odesi

The Minimalist Store x Cherry pendant